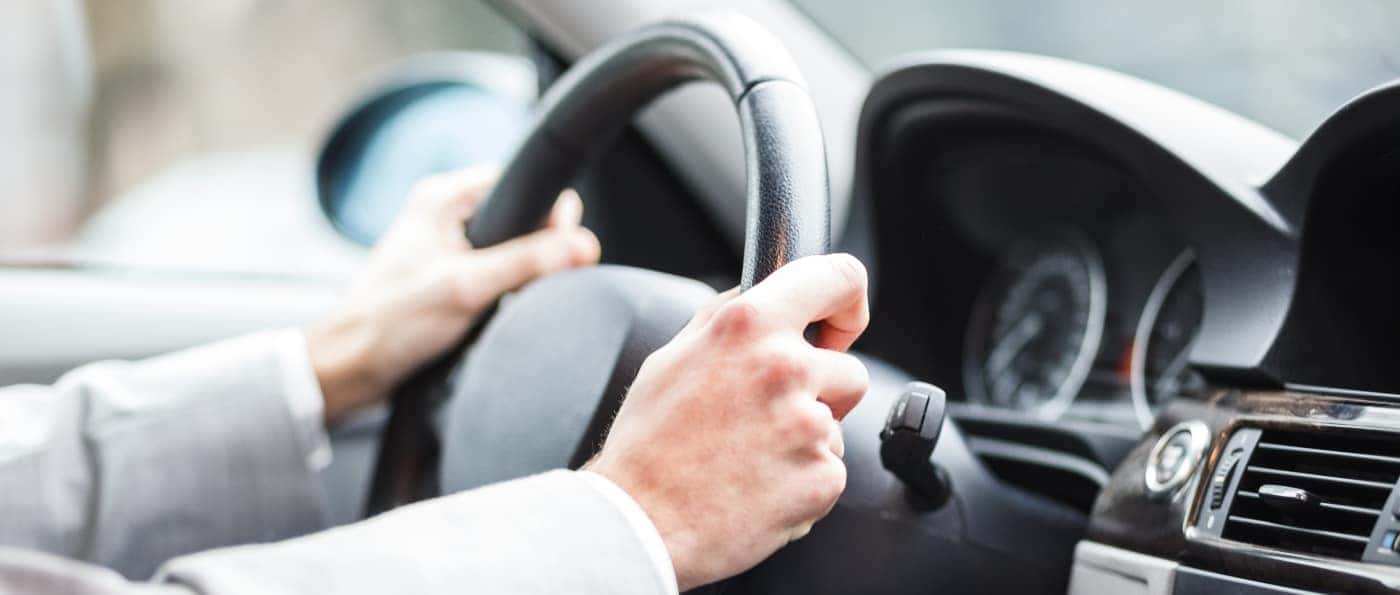 Overwhelmed by choosing the right auto insurance coverage? Many Martinsville-area drivers contact our finance center with questions about what liability coverage pays for and whether additional coverage is necessary. Auto insurance consists of three primary types of coverage: liability, collision, and comprehensive.
So what does liability insurance cover if you are involved in an accident in Danville? Liability covers the cost of hospital bills, property damage, and damage to other vehicles in the event that you are at fault in an accident. Read the guide below from Gunter CDJR Martinsville for a more detailed auto liability insurance definition.
How Does Liability Insurance Work?
What does liability insurance cover when it comes to the specifics? Bodily injury and property damage coverage have limits that are set by individual states. Liability insurance plans with higher coverage limits are often available at a higher monthly premium.
Collision insurance covers damage from a collision, going off the road, or hitting an object. Comprehensive car insurance covers non-collision-related damage beyond your control, including theft, vandalism, fires, and rockslides, weather-related damage, and accidents with animals. So how does liability insurance work when combined with collision and comprehensive insurance? You can either split your coverage limit, or consolidate it into a single limit:
Split Limit Policy — Each person pays up to an individual pre-set maximum for bodily injury and property damage payments.
Combined Single Limit Policy — Coverage for all components of a claim is limited to one dollar amount.
What Does Liability Coverage Pay For?
What does liability coverage pay for in Reidsville, NC? Remember that liability insurance covers the victim, and not the driver who is at fault. After you find out what's covered in your state, you can add coverage that's specific to your needs. Liability insurance typically covers the following:
Bodily Injury Coverage
Medical and hospital bills
Long-term nursing care
Funeral expenses in the event of a fatal accident
Pain and suffering
Lost earnings
Rehab
Property Damage Coverage
Repair expenses
Replacement parts
Vehicle damage
Home and personal property damage
Veterinary expenses
Find Auto Insurance Coverage in Ridgeway
We hope our auto liability insurance definition helps you to choose the auto coverage you need, but don't hesitate to follow up with any questions! Our team at Gunter CDJR Martinsville is happy to tell you more about the difference between comprehensive, collision, and liability insurance. Contact us today for details on extended warranties, simple interest loans, and more!
More from Gunter CDJR Martinsville
While most Martinsville drivers are probably familiar with the RAM 1500, you will find the RAM 2500 to be more suitable for when you need more power. The 2022 RAM 2500 brings out the big guns by providing a maximum towing capacity of 15,060 pounds. Rely on this heavy-duty pickup truck as your next work…

When you're in need of a brand new light-duty truck to get the job done in Martinsville, you turn to the RAM 1500. But how much power does it offer exactly? When properly equipped, the 2022 RAM 1500 towing capacity goes up to 12,750 pounds. That's more than what most pickups offer in this…

The Jeep Grand Cherokee L is one of the capable SUVs on the roads of Reidsville, NC today. You get the renowned Jeep performance prowess packaged in a modern and comfortable vehicle that can enhance your driving experience for the better. You can find all of these features can be found on all the 2022…