Best Fall Events Around Martinsville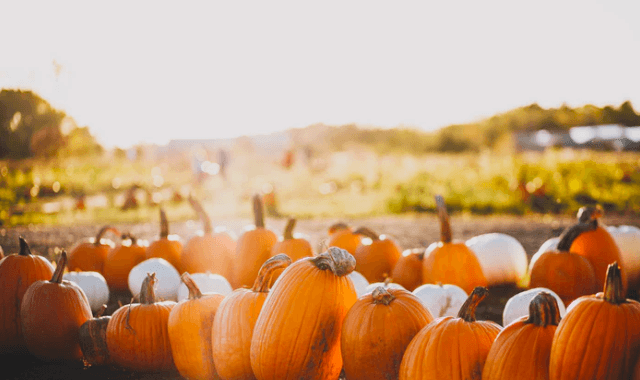 Are you starting to detect a crispness in the air? Whether it's still unseasonably hot or the weather is starting to turn, there are so many fall events going on in the Martinsville area that we couldn't fit them all in our list. Here is a guide to some of our favorites, so head over from Danville or Reidsville, NC and start enjoying all the local events nearby this season.
Brewster Walk Craft Beer Festival – Martinsville, VA
THIS SATURDAY 9/8, 12pm-7:30pm
For discerning beer lovers and novices alike, you can sample beers and hop to live music at the Brewster Walk Craft Beer Festival. With each ticket you get a commemorative sampling glass, and 20 3-ounce samples of craft beer from your choice of over 50 beers!
Annual Patrick County Agricultural Fair – Axton, VA
9/18-9/22, 5:30pm-10pm
Head to Axton, VA to enjoy the 66-year-running Patrick County Agricultural Fair, with all the classic county fair activities, from livestock shows and live music to special events like Mud Boggin', and an early VIP night on 9/17 to kick things off.
Wine By the River Wine Festival – Axton, VA
9/22, 3pm-7pm
In support the Matthew Wayne Wade Foundation, the 4th Annual Wine By the River Wine Festival is being held at the Smith River Sports Complex. Take part in wine tastings from multiple wineries in the area. Even if wine isn't your thing, no worries! There is plenty of beer, food trucks, arts and crafts vendors, and live music.
Blue Jeans 'n' Bling – Martinsville, VA
9/29, 6pm-9pm
At the Historic Henry House Plaza in Uptown Martinsville, enjoy the Blue Jeans 'n' Bling fundraising event, which includes music and food, a fine jewelry raffle, and a cash bar with beer and wine. Come rock out and get blinged up for your next night dining out in Martinsville
Haunted Graham Mansion – Meadows, VA
Fridays and Saturdays 9/28-11/3, 6pm-10:30pm
For the ultimate ghostly scare, head a little ways out of Martinsville to the haunted Major Graham Mansion for Haunted Mansion nights. Looming large and surrounded by woods, this mansion was built in the 1800's and is so classically haunted-looking it could be in a horror film.
More from Gunter CDJR Martinsville
Don't hesitate to contact us if you have any questions about more local events near Reidsville, NC or where to get the best pizza in Martinsville, or if you want any automotive tips like how to remove Jeep Wrangler doors to fully enjoy the crisp fall air. Be sure to check out the Virginia Museum of Natural History, enjoy one of our favorite fall farm activities, or go to a NASCAR race while you're here! Looking ahead to Christmas time already? Check out some of our favorite Martinsville Christmas activities to start planning!